Wholesaler's Starter Kit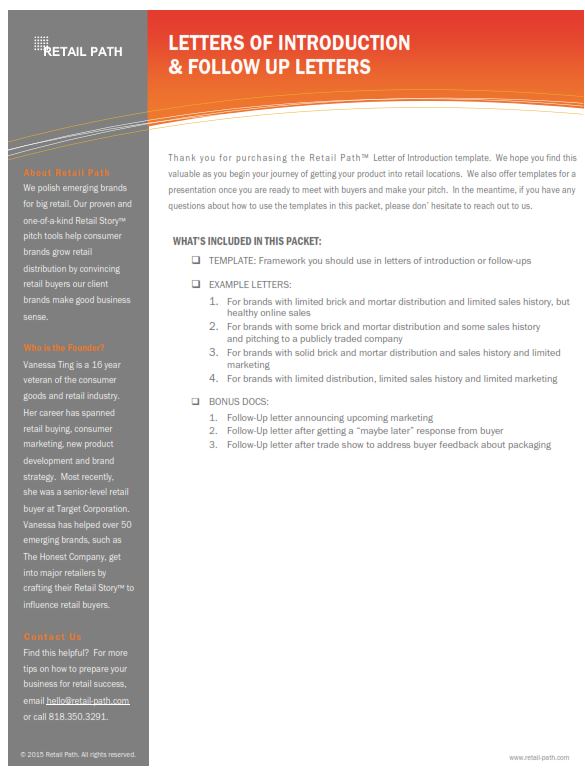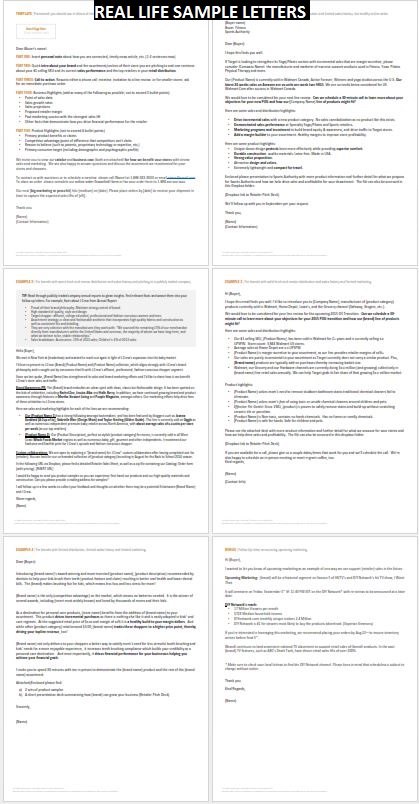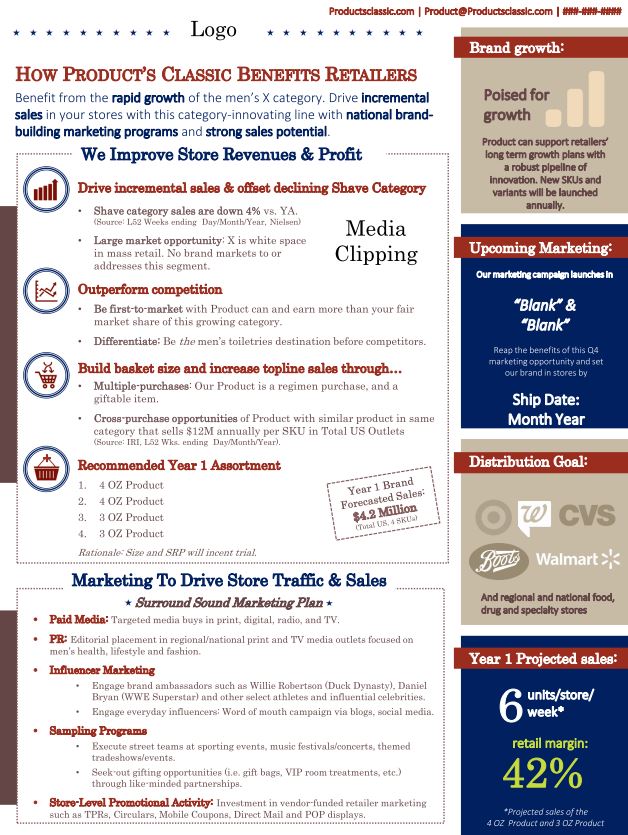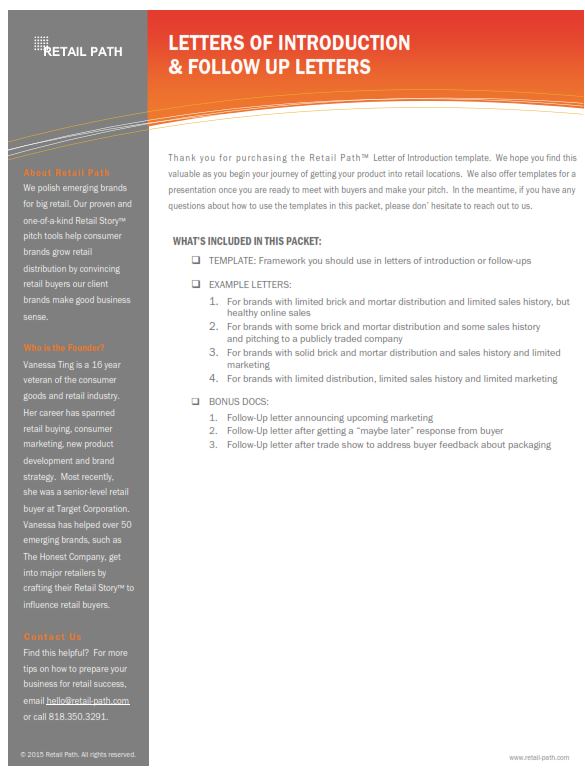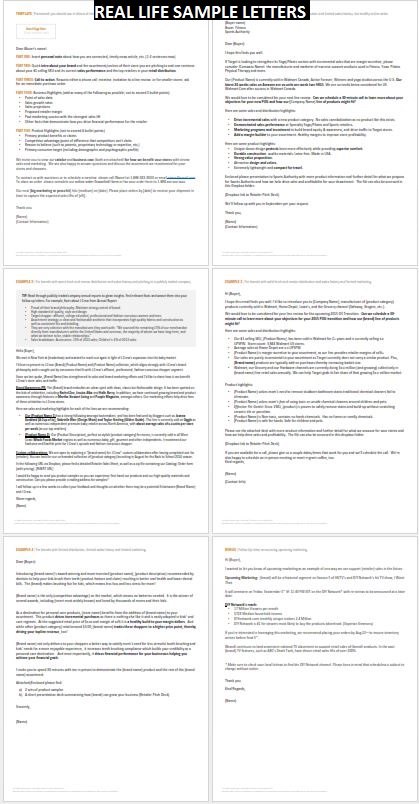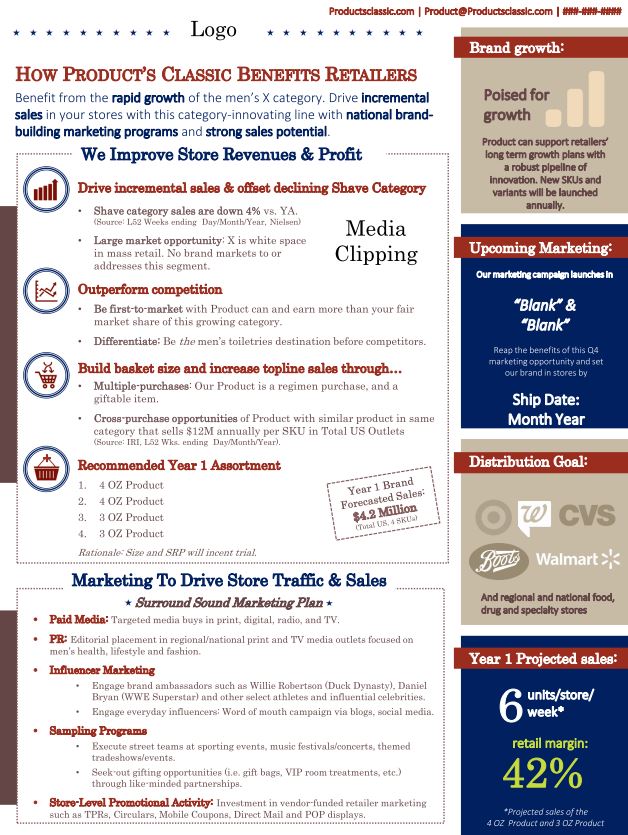 Wholesaler's Starter Kit
All the sales collateral you need to begin selling to independent retailers. Just add your product samples and go!
Includes:
Letter of Introduction Template
Sample Introduction Letters That Worked
Retailer Sales Sheet Template + 6 Real Life Examples
Wholesale Order Form
Wholesale Terms & Conditions
Net30 Application & Credit Form
Created for retail buyers, by a retail buyer.
About our Letters of Introduction/Followup: Our letters have earned appointments with boutiques (e.g., Kitson), J.Crew, Specialty stores, Target, Walmart and many more.These sample letters and templates work for all retail channels and industry types.
About the Retailer Sales Sheet: The Retailer Sales Sheet™ is a one-page synthesized version of a Retailer Pitch Deck and most impactful for smaller retail chains or boutiques. This abbreviated "retail story" helps mitigate retailers' concerns about the risks of awarding business to a startup brand and gives them reasons for why it makes good business sense! It is also used as a cover letter for or summary of the Retailer Pitch Deck.
Here is what is included in your purchase:
Retailer Sales Sheet Template™: One formatted fill-in-the-blank template for you to complete on your own.
6 examples of REAL LIFE Retailer Sales Sheet™ used to open doors and earn placement at boutiques, regional chains, and larger retailers. These examples will show you how to create your own Retail Story for various industries and retailer types.
Letter of Introduction/Follow Up Template: Formatted with placeholders and ready for your to customize.
Sample Letter 1: For brands with limited brick and mortar distribution and limited sales history, but healthy online sales
Sample Letter 2: For brands with some brick and mortar distribution and some sales history and is pitching to a publicly traded company
Sample Letter 3: For brands with solid brick and mortar distribution and solid sales history but with limited marketing
Sample Letter 4: For brands with limited distribution, limited sales history and limited marketing
PLUS 3 BONUS sample letters showing you how to write trade show follow-ups and follow-ups with marketing updates.
Wholesale Order Form Template**
Wholesale Suggested Terms and Conditions Agreement**
Net30 Application and Credit Form Agreement** (to extend credit to trusted retail accounts)
**Not available for individual purchase